How do I change or add H1 tags or title tags for a website? and other questions, will be discussed in this blog post. Excited to learn about meta tags? Let's kick it.
What are meta tags?
Meta tags are snippets that provide information about your webpage to search engines. Search engines will then represent it for searchers on the results page.
All the text presented in the Airbnb's result are me
Are meta tags still effective?
Although google does not use the Meta description as a ranking signal, optimizing it has a massive effect on your page's click through rate (CTR).
How to check the meta tags of your page
Right-click anywhere on the page and select "View Page Source."
A new tab will open. The part at the top, or "head" of the page, is where the meta tags should be.
The meta tags in HTML will be placed in two brackets. For title tag "<title> HERE </title>". And for the meta description "<meta name="description" content="HERE" />"
You can also check your title tags, meta description and how your website appears on Google Search by Googling "site:yoursite.com"
How can you write an effective meta tag for a website?
Take a look at competitor's meta tags. Get inspired!
Include keywords that your page is about and not clickbait.
Convey to the reader what your webpage is about.
Write a unique title tag for each page; avoid duplicate titles.
Communicate your added value/current offer.
Check the length. 60 for title tag and 160 characters for meta description.
Add numbers, it increases the click through rate (CTR).
How to add a title tag to your page
You can update title and meta description to WordPress by:
Step 1: Login into your WordPress backend. Sites developed in WordPress has a default access link yoursite.com/wp-login.php
Step 2: Install Yoast SEO Plugin.
Step 3: Hit edit on the post/page you wish to edit and scroll down.
How to add meta titles for SEO on Wix?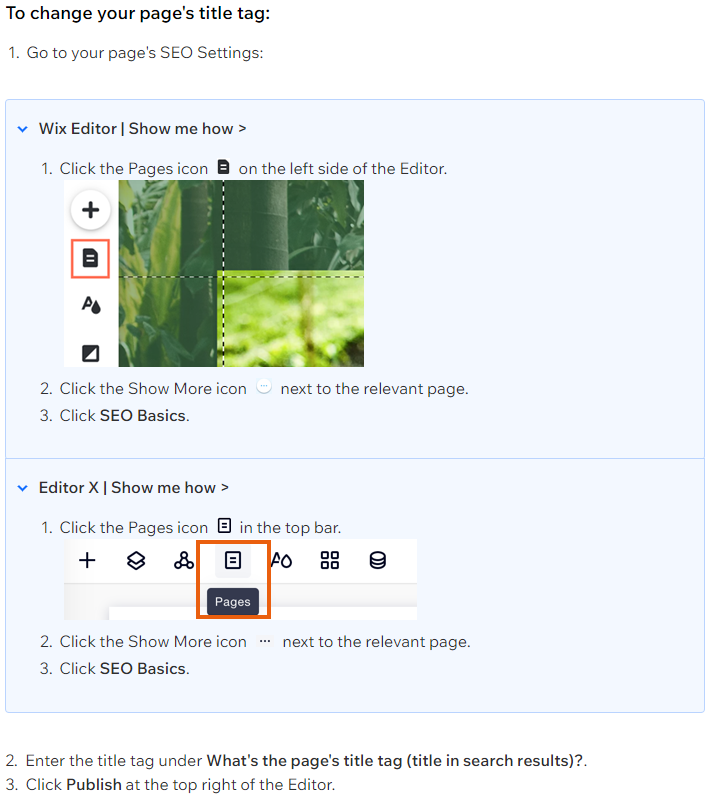 For Shopify
Shopify has similar built-in functionality to set new meta tags.
#1 Login into the Shopify admin page
#2 On the left side click preferences under online store
#3 Update or add new meta tags for your store
And for tech-savvy's, copy and paste the code below into the <head> section of your page:
<title>This is the title of your page</title>. Or hire us to optimize your online presence.