Cetabo, a leading digital marketing agency in Orange County, has recently made a significant impact on Vicecity Car Rental UAE's online presence. Vicecity Car Rental, located in Dubai, UAE, was struggling to establish a strong online presence and reach their target audience effectively. However, with Cetabo's expertise, they were able to turn the tide.
Cetabo started by designing a brand-new website for Vicecity Car Rental that showcases all their available cars. The website features comprehensive details about each car, including daily rates, number of seats, and horsepower. Additionally, the website incorporates user-friendly features such as a WhatsApp messaging option for easy customer communication and online job applications to streamline the hiring process.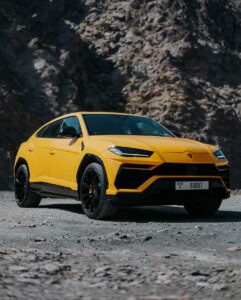 Cetabo didn't stop there. They also optimized Vicecity Car Rental's Google My Business profile, ensuring maximum visibility and accurate information for potential customers searching online. Furthermore, Cetabo focused on conversion optimization for Vicecity's paid ads on Facebook and Instagram, enhancing the effectiveness of their advertising campaigns and driving more qualified leads.
The collaboration between Cetabo and Vicecity Car Rental was not a coincidence. Vicecity Car Rental was referred to Cetabo by a close friend of Cetabo's CEO, Ihab Alter, attesting to the agency's reputation and the trust they have gained in the industry.