Why your website should have meta tags? Your website visitors are visual beings with a search snippet, a Title tag and Meta Description (Meta Tags).
To Check Your Meta Tags. Try googling "site: yoursite.com" and hit the search button.

You can also use online tools analyze your meta tags like www.heymeta.com\
Meta tags enable search engines, social networks and messenging services get the required information from your website and display it in a visual way instead of just a plain old link. This will not only make your website better, but can also result in higher engagement, since the users have more context on what to expect when visiting the link.

https://www.heymeta.com/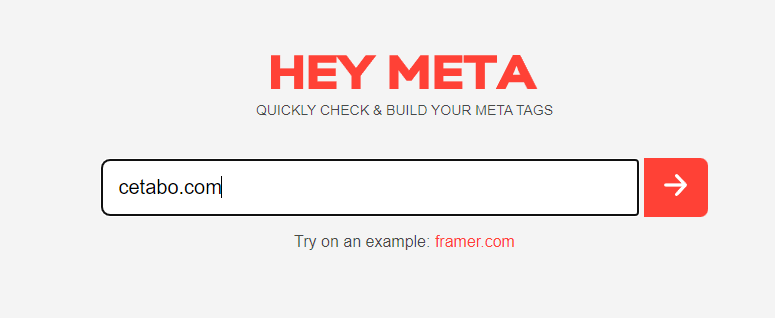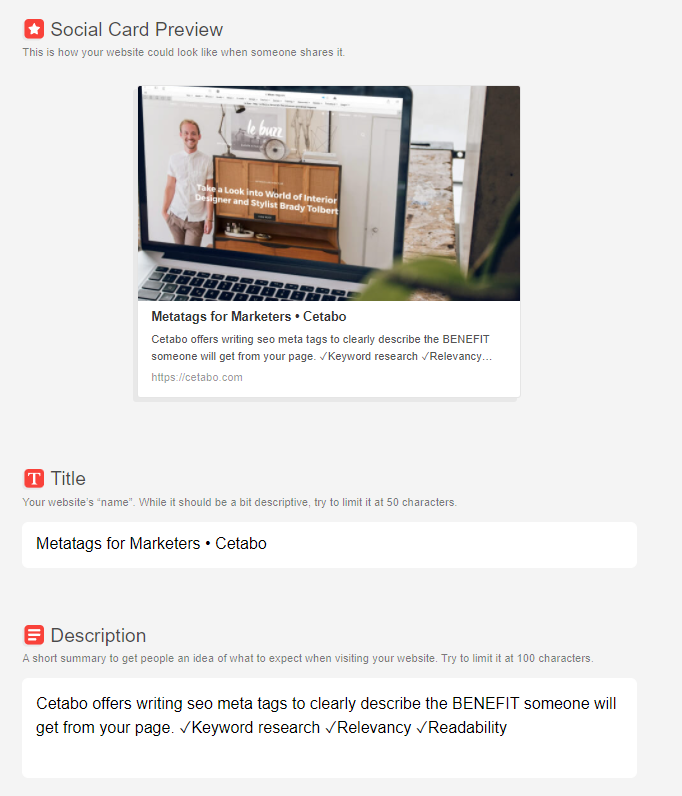 Interested in learning more about meta tags? checkout our meta tag comprehensive guide.